Making Radiolab – An Audio Storytelling Workshop with Soren Wheeler
April 20, 2016 @ 4:00 pm

-

6:00 pm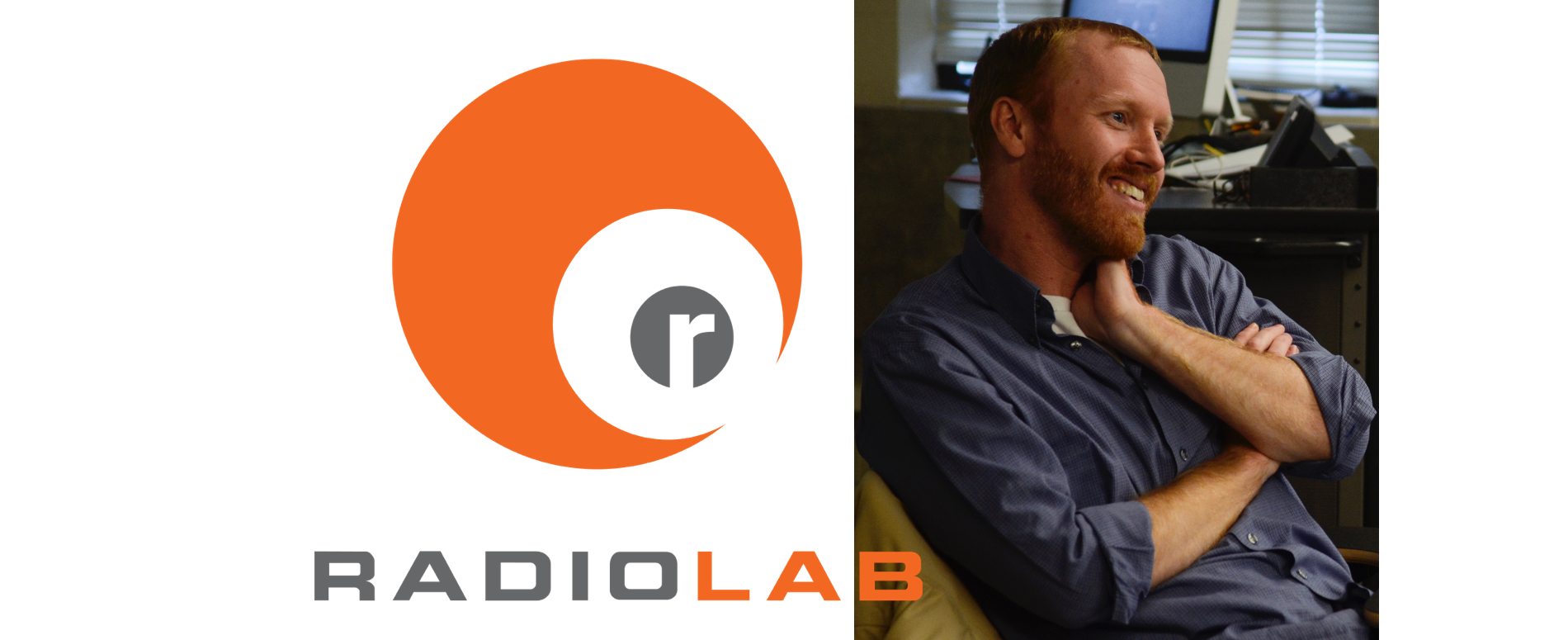 Radiolab is among the most sonically innovative radio shows of the past two decades, as well as a leader in the burgeoning fields of storytelling podcasts and longform narrative journalism. Are you a student pursuing a career in podcasting or just a Radiolab super-fan? Then come join us for a special behind-the-scenes conversation with the show's Senior Editor, Soren Wheeler. In this workshop-style event, Soren will discuss the writing and research strategies, audio techniques, and other creative decisions that he and his fellow Radiolab producers make during the production of one of the world's most popular radio programs – distributed to more than 500 U.S. public radio stations and consistently ranking in the Top 10 podcasts on iTunes. This will be an interactive session based primarily around audience questions, making it a truly unique opportunity to dig deep into Radiolab's production process and to learn how audio storytelling works from one of the masters of the craft.
RSVP REQUIRED
This event is free and open to the public. Space is limited, however, and an RSVP is required. Please RSVP to rsvp (dot) uwradiolab AT gmail (dot) com with your name and, if you wish, the name of one guest. Attendees will be selected on a first come, first served basis.
About Soren Wheeler:
Soren Wheeler is the Senior Editor at the two-time Peabody Award-winning public radio series and podcast Radiolab, where he he plays a variety of roles, including producer, editor, and reporter. He also manages the editorial work of the show, and oversees the development of show content. Soren has won awards for radio pieces about statistics and randomness, the periodic table, and the story of a woman waking up from a coma.
Before coming to Radiolab, Soren was at the Association for the Advancement of Science, where he co-authored the book Atlas of Science Literacy. He spent 6 years as a freelance science education consultant working with science teachers and writing about how students learn science. In 2007, he received a masters degree in science writing from Johns Hopkins University. Since joining Radiolab, Soren has been a visiting lecturer at numerous universities and delivered a wide range of workshops to scientists, journalists, and science communicators.